An Essential Tool for Engaging Seniors Learners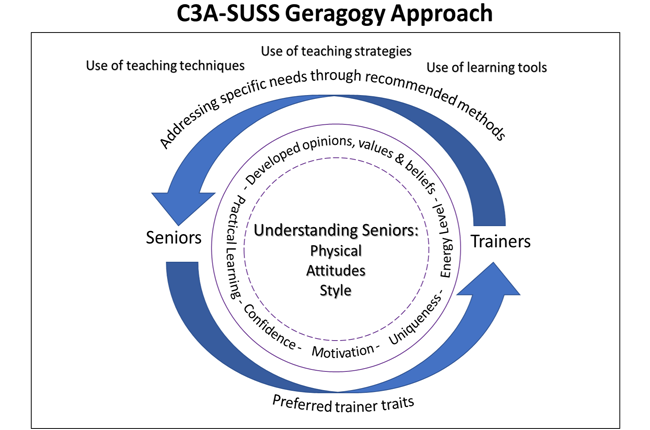 Senior learners have distinct characteristics as compared to other segments of population and as such, their learning needs may also differ. It is therefore important for trainers and practitioners to be mindful of these distinct characteristics and learning needs. These needs point towards the necessity of "geragogy", which refers to the theory proposing that instructional practices are more effective when designed to address the distinctive physical, psychological, and social realities of senior learners.
This set of Geragogy Guidelines is developed by Council for Third Age (C3A) and Singapore University of Social Sciences (SUSS) with the aim to enhance the learning experience for senior learners and elevate the standard for senior learning.
View the video on Geragogy Guidelines
Who Should Adopt the Geragogy Guidelines
- Trainers and organisations who are involved in senior learning.
For further enquiries, please contact nsa@c3a.org.sg.